Newfoundland Black Bear Hunts
Bears in Newfoundland and Labrador are subjected to very little hunting pressure and likewise in our hunting area. This surely makes our Newfoundland black bear hunts a successful adventure year after year. The Newfoundland Black Bear is a larger bear than the black bears that populate the mainland of Canada because it is a morphologically distinct sub-species of the American Black Bear. A mature Newfoundland black bear could weigh over 650 pounds and I assure that a black bear of this size is out roaming around in our area. The area around our hunting camp at Woodman's Outfitters is heavily populated with black bears. Daily sightings are common when you sit on the patio ad look across the pristine waters of Blue Hill Pond. So if you want to bag a big bear, book your Newfoundland black bear hunts at Woodman's Outfitters!
Bear Hunting Rates!
Black bear sightings are common as you look out across Blue Hill Pond from the patio of the base camp/lodge. Book a Newfoundland black bear hunting adventure with owner/operator Mark Woodman and you will be sure to get your monies worth.
Get In Touch!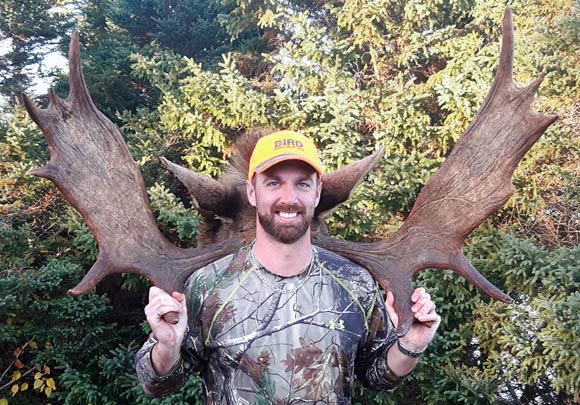 We want you to share in our passion for hunting. We won't be satisfied until you experience what we experience while hunting for your trophy moose or black bear. Make Woodman's Outfitters your next Newfoundland hunting destination.
Book Your Hunt!