To your next Newfoundland moose hunting or black bear hunting adventure. Our hunting camp is located in the Southern area of Newfoundland and Labrador, Canada, overlooking the pristine waters of Blue Hill Pond and nestled away in the scenic valley of Blue Hills. With years of Newfoundland hunting and guiding experience, in combination with the abundance of moose and black bear in this area, this will definitely be your destination of choice for the Newfoundland hunting trip of a lifetime. We offer the very best in trophy hunting in Newfoundland for moose and black bear. So contact us today and book your next Newfoundland moose hunting trip or black bear hunting trip now to make sure we have a spot for you in our fly in camp next hunting season.
Contact Us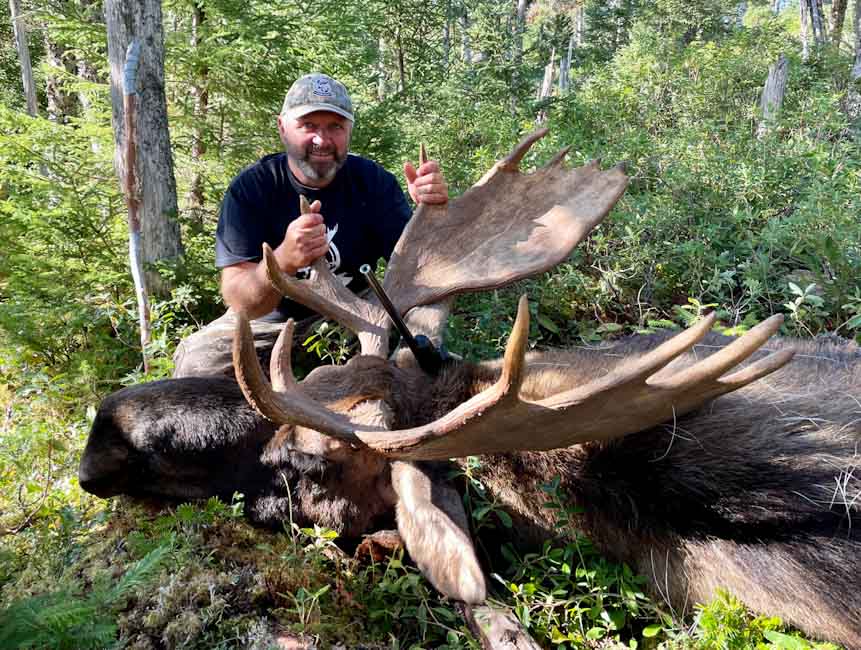 I am so happy that everything you promised me and my friends came to pass...From the helicopter ride into and out of camp, the expertise of our guides Dwayne and Rick, the super home-cooked meals provided by Heather, the overall teamwork those three displayed was seamless.
Woodman's Outfitters is a hidden gem! We hunted and explored areas that have likely never been hunted before, because of how remote this area is. I shot a beautiful big bull on the second day of my hunt! They have a gorgeous new lodge with everything you will need, this is definitely a place I want to come back to!
I hunted every other part of the island over the years but last year I had a great treat hunting the south coast of Newfoundland. I hunted in the Blue Ridge Pond area. I called in 8 bull moose in 6 days. Some were the biggest moose I ever seen in Newfoundland.
I've hunted with Mark Woodman on many occasions over the past 20 years and everyday I've hunted I expect to see animals. Mark and his guides gave me 110% effort every single day and every hunt has left me with great memories.
Our hunting party of 6 has hunted this area 26 (Jubilee Lake) for the past 10 years. If it's trophy Moose, Caribou or Black bear your after, this area definitely has the animals you dream of and will not disappoint.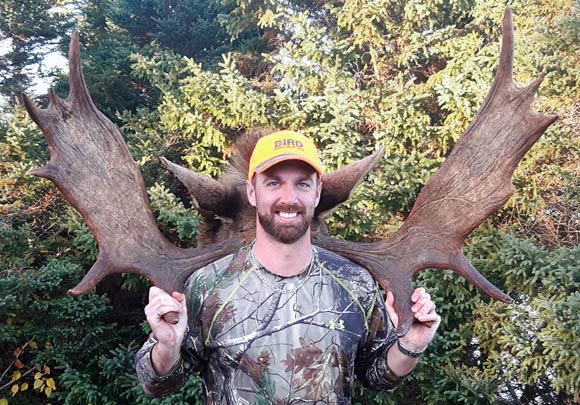 We want you to share in our passion for hunting. We won't be satisfied until you experience what we experience while hunting for your trophy moose or black bear. Make Woodman's Outfitters your next Newfoundland hunting destination.
Book Now!