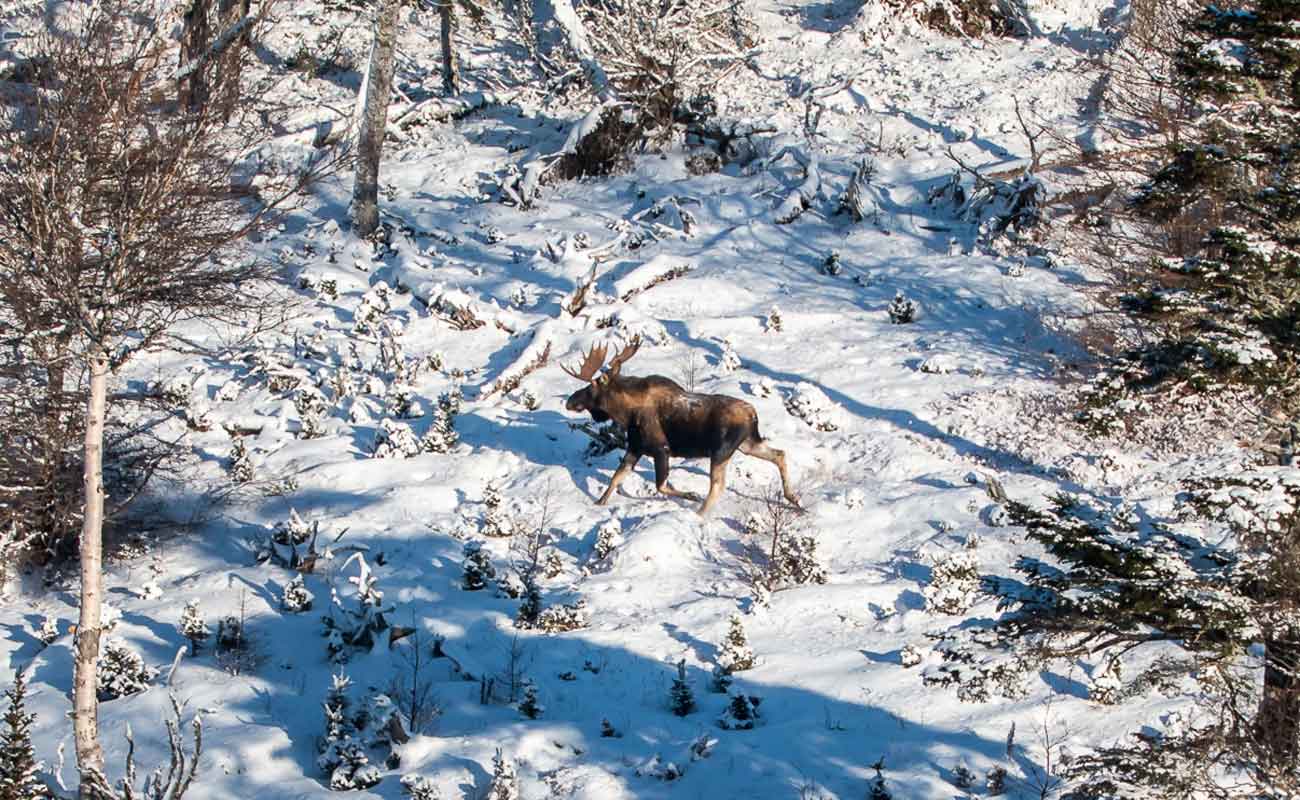 Newfoundland Hunting Guide
Chris Duffett is a professional Newfoundland hunting guide and after 21 years of guiding he finally got the chance to hunt area 26 Jubilee Lake which is not far from our hunting camp. He always heard about the big game hunting in the area and he has hunted every other part of the island over the years as a hunting guide in Newfoundland and Labrador.
Last year I had a great treat hunting the south coast of Newfoundland. I hunted in the Blue Hill Pond area. I called in 8 bull moose in 6 days. Some were the biggest moose I ever seen in Newfoundland.
Chris commented on how remote this area was and how it provided an environment for the moose to live to see 15 and 20 years.
Chris also noted that the black bears were also some of the biggest ones he had ever seen and that every valley or ridge in the area could hold the next world record moose or black bear.
Every good weather day we seen lots of trophy animals. I highly recommend Woodman's Outfitters. Its nestled in one of Newfoundlands best hunting areas we have today.
Chris Duffett can be found on Facebook at Newfoundland and Labrador Monsters.